DIRECT YOUR GIFT
WHAT KIND OF GIFT WILL THIS BE?
Faculty of Medicine
The mission of the Faculty of Medicine is to prepare future health leaders, contribute to our communities, and improve the health of individuals and populations through the discovery, application and communication of knowledge.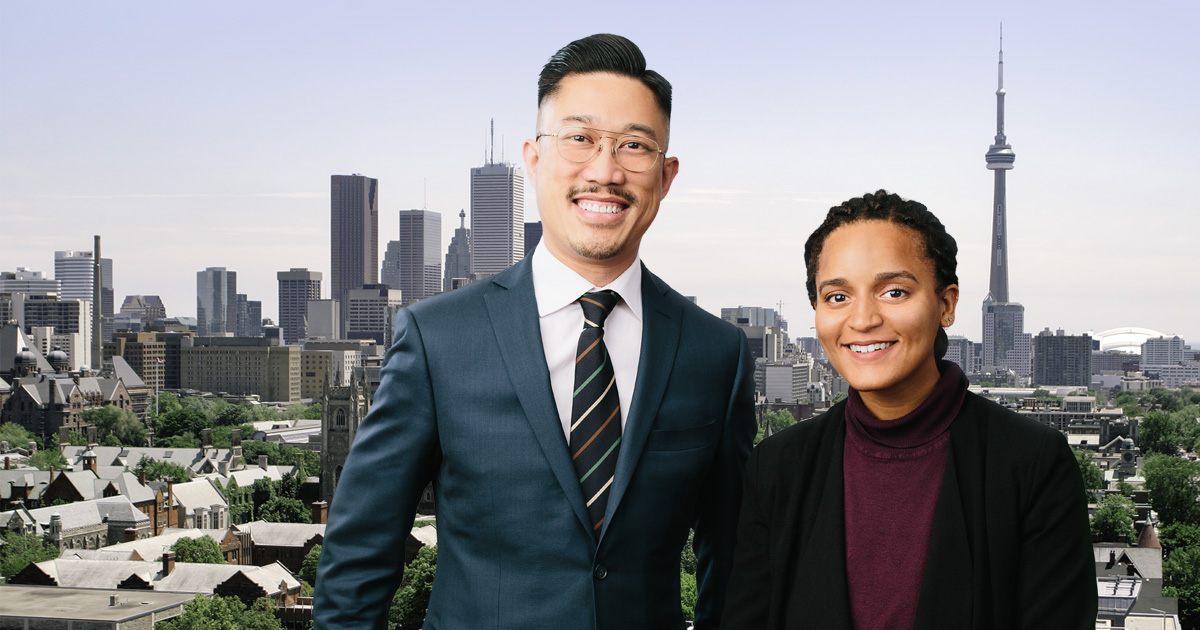 Photo caption: Dr. Marcus Law (left) and Chantal Phillips (right)

IT TAKES A UNIVERSITY.
It takes a university to empower a new generation of thought leaders and visionaries to solve the toughest challenges and to offer the best and brightest students an education that will help them build a better world.
IT TAKES NEW WAYS OF THINKING.
MD student Chantal Phillips believes accessibility to education is the key to ensuring our next generation of physicians and health care professionals have the foundation and inspiration they need to tackle today's pressing medical challenges.
Chantal is already making her mark, serving as co-president of the Black Medical Students' Association and other vitally important groups and initiatives.
CONTACT US
For more information, please contact us:
Donations Management
J. Robert S. Prichard Alumni House
21 King's College Circle
Toronto ON M5S 3J3