DIRECT YOUR GIFT
WHAT KIND OF GIFT WILL THIS BE?
Faculty of Arts & Science
With 930 leading scholars and scientists undertaking innovative research and teaching in 29 departments and more than 35 interdisciplinary units, the Faculty offers students an exceptional academic environment. Today, 30,000 undergraduate and graduate students pursue studies in the humanities, sciences and social sciences as they prepare for lives of effective citizenship and civic contribution. Your support will open up exciting learning opportunities for tomorrow's leaders, community partners and global citizens.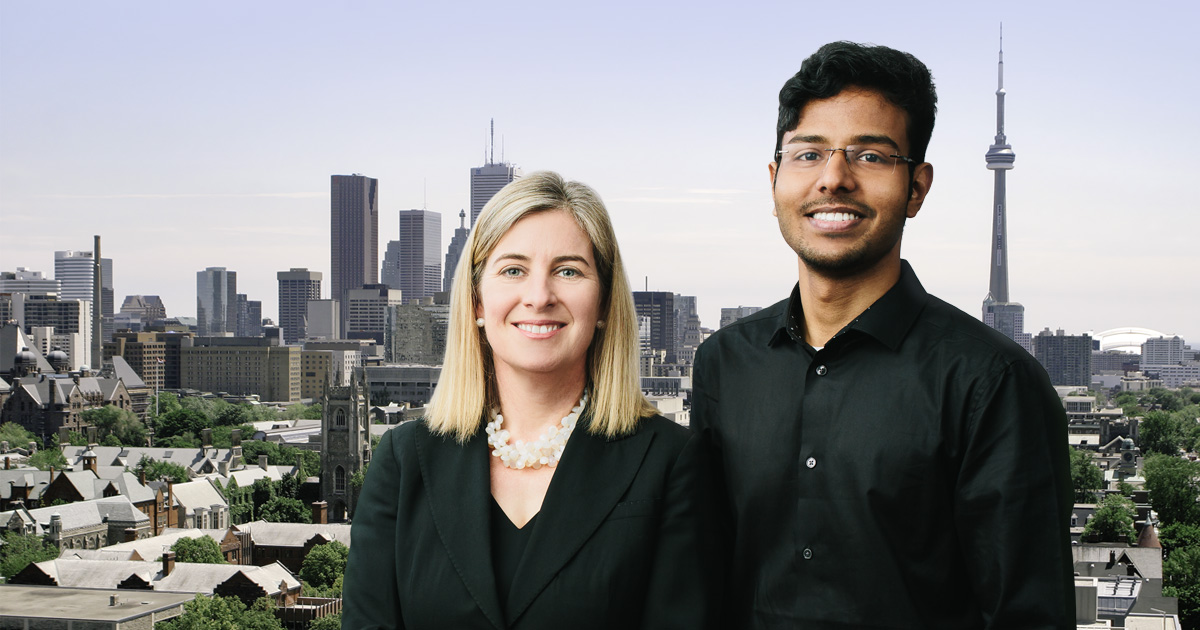 Photo caption: Dean Melanie Woodin (left) and Vineeth Andisseryparambil Raveendran (right)

IT TAKES A UNIVERSITY.
It takes a university to empower a new generation of thought leaders and visionaries to solve the toughest challenges and to offer the best and brightest students an education that will help them build a better world.
IT TAKES A WORLD-CLASS EDUCATION.
After completing his Master of Science degree in India, Vineeth came to Canada to continue his graduate studies at the Faculty of Arts & Science and collaborate with Dean Melanie Woodin on her research into gaining a better understanding of the cause and progression of brain disease.
Vineeth is grateful for the financial support that made this extraordinary experience possible.
CONTACT US
For more information, please contact us:
Donations Management
J. Robert S. Prichard Alumni House
21 King's College Circle
Toronto ON M5S 3J3