DIRECT YOUR GIFT
WHAT KIND OF GIFT WILL THIS BE?
Faculty of Arts & Science
With 930 leading scholars and scientists undertaking innovative research and teaching in 29 departments and more than 35 interdisciplinary units, the Faculty offers students an exceptional academic environment. Today, 30,000 undergraduate and graduate students pursue studies in the humanities, sciences and social sciences as they prepare for lives of effective citizenship and civic contribution. Your support will open up exciting learning opportunities for tomorrow's leaders, community partners and global citizens.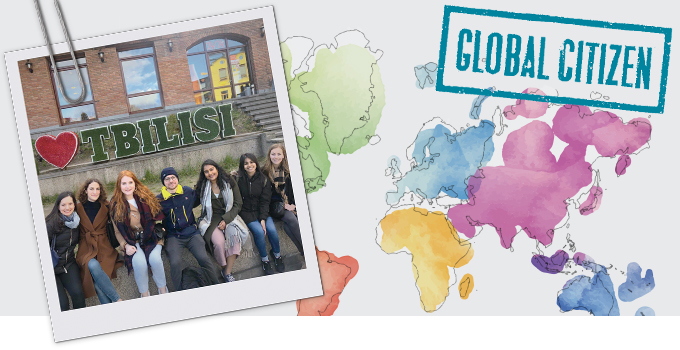 On-the-ground exposure to a country in transition was eye-opening.
I was part of a seven-student trip to Georgia in the International/Indigenous Course Modules program at Arts & Science led by Associate Professor Robert Austin. Each of us met with people who are making a difference in Georgia's journey into the future. Gaining a unique, on-the-ground exposure to Georgia's culture and economy allowed us to put our research on the country's transition into a broader context—which can be challenging to do in the classroom.
-
Sanjana Shah, HBA, 2019, Double Major in History and Philosophy, Minor in Political Science
CONTACT US
For more information, please contact us:
Donations Management
J. Robert S. Prichard Alumni House
21 King's College Circle
Toronto ON M5S 3J3