DIRECT YOUR GIFT
WHAT KIND OF GIFT WILL THIS BE?
Faculty of Information
The Faculty of Information is a professional and research faculty that educates leaders in a variety of information fields. Students come here to gain the expertise to work skillfully in today's complex knowledge society. Learning from and working alongside highly respected faculty, students acquire both foundational theories essential to information management and leading-edge practices that transform the way knowledge is generated and employed. From archives to digital collections, libraries and information systems to issues of policy and security, our Masters and PhD programs offer leading edge education to meet these demands.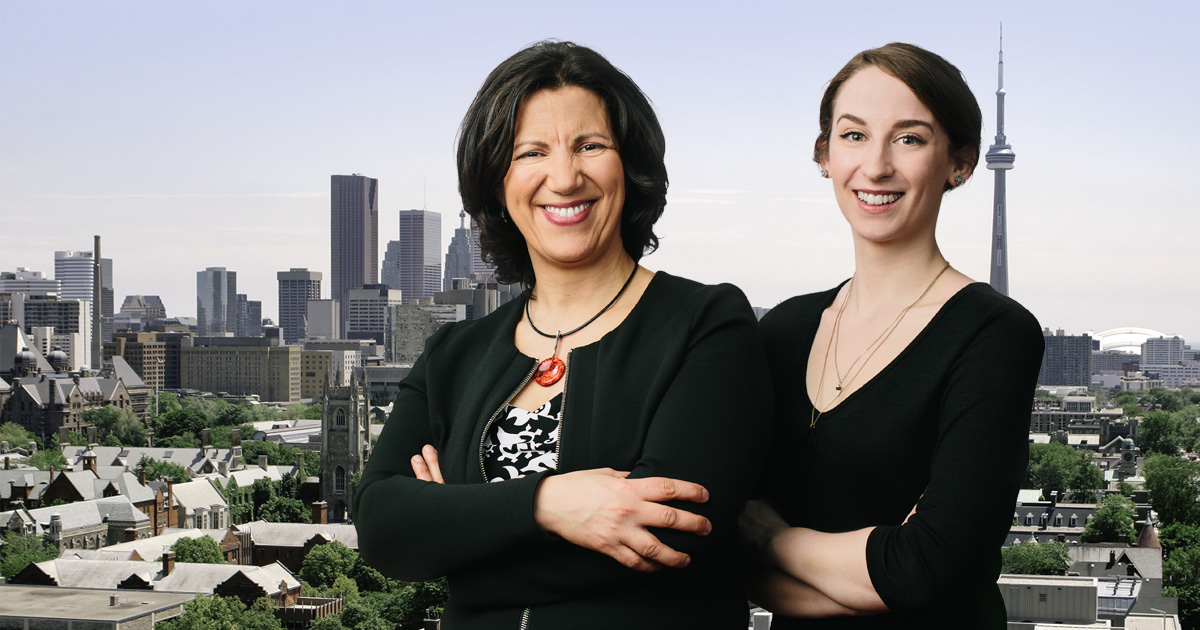 Photo caption: Prof. Nadia Caidi (left) and Rebecca Ritchie (right)

IT TAKES A UNIVERSITY.
It takes a university to empower a new generation of thought leaders and visionaries to solve the toughest challenges and to offer the best and brightest students an education that will help them build a better world.
IT TAKES NEW WAYS OF UNDERSTANDING INFORMATION.
As a Master's student, Rebecca Ritchie explores the way social, institutional and personal practices affect the creation and use of information.
She strives to understand how international copyright laws impact best practices implemented by libraries and archives and has shared her insights with the World Intellectual Property Organization in Geneva.
CONTACT US
For more information, please contact us:
Donations Management
J. Robert S. Prichard Alumni House
21 King's College Circle
Toronto ON M5S 3J3