DIRECT YOUR GIFT
WHAT KIND OF GIFT WILL THIS BE?
Dalla Lana School of Public Health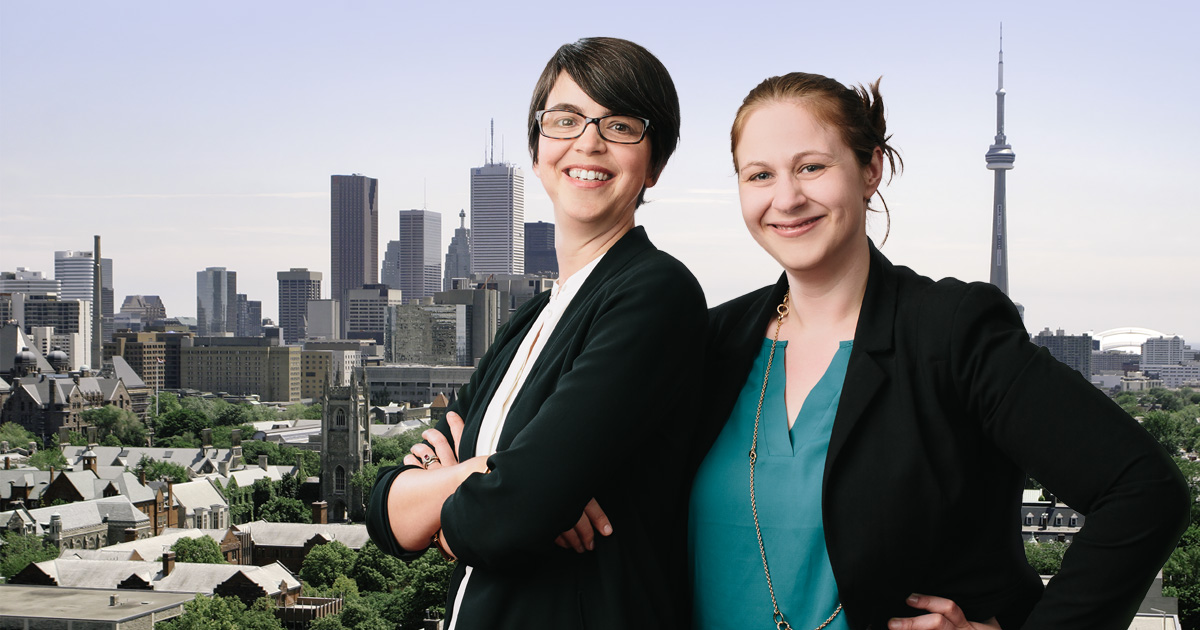 Photo caption: Jennifer Brooks (left) and Rebecca A. G. Christensen (right)

IT TAKES A UNIVERSITY.
It takes a university to empower a new generation of thought leaders and visionaries to solve the toughest challenges and to offer the best and brightest students an education that will help them build a better world.
IT TAKES EDUCATING TOMORROW'S CHANGE MAKERS.
As a Dalla Lana School of Public Health PhD student, Rebecca Christensen has grown immensely, pursuing her goal of making a systemic impact on public health improvement.
She has also been involved with the greater student community—in the Public Health Student Association and the Doctoral Epidemiology Training Association—building her network and skills for the future.
CONTACT US
For more information, please contact us:
Donations Management
J. Robert S. Prichard Alumni House
21 King's College Circle
Toronto ON M5S 3J3