DIRECT YOUR GIFT
WHAT KIND OF GIFT WILL THIS BE?
Faculty of Kinesiology and Physical Education
The mission of the Faculty of Kinesiology and Physical Education is to develop, advance and disseminate knowledge about physical activity, sport, health and their interactions. Our mission is fulfilled through both academic and co-curricular programs, including intercollegiate and intramural sport and service-based programs. With approximately 1,000 undergraduates and 80 graduate students, the Faculty's academic program addresses multiple facets of kinesiology and exercise science and provides both theoretical and experience-based learning opportunities.
Read more.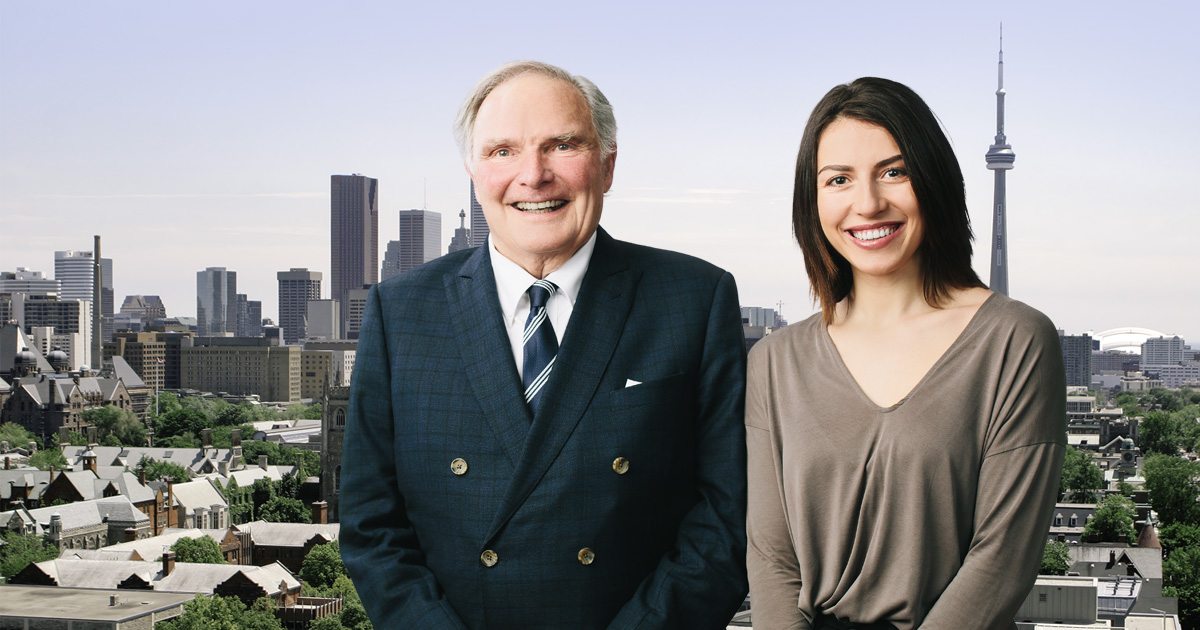 Photo caption: John Wildman (left) and Odeta Kasa (right)
IT TAKES A UNIVERSITY.
It takes a university to empower a new generation of thought leaders and visionaries to solve the toughest challenges and to offer the best and brightest students an education that will help them build a better world.
IT TAKES NEW APPROACHES TO PHYSICAL ACTIVITY.
Odeta Kasa's experience at the Faculty of Kinesiology and Physical Education has challenged her to develop a growth mindset, learn from mistakes and push herself to do better.
The scholarships she received during her years here helped her tremendously and enabled her to focus her passion and energy on her studies and extracurricular work.
CONTACT US
For more information, please contact us:
Donations Management
J. Robert S. Prichard Alumni House
21 King's College Circle
Toronto ON M5S 3J3