DIRECT YOUR GIFT
WHAT KIND OF GIFT WILL THIS BE?
Faculty of Music
The Faculty of Music trains performers, scholars, composers, and music educators for challenges and opportunities that will face them in the 21st century. There is not a day without lectures, master classes and performances of special note. Our numerous ensembles provide all our students with practical opportunities both to perform and to hear a wide range of musical repertoire as part of their studies. Intensive classroom and performance coaching by faculty and guest artists pushes our students to explore their musical possibilities. We rely on donors like you to ensure that these exciting programs continue.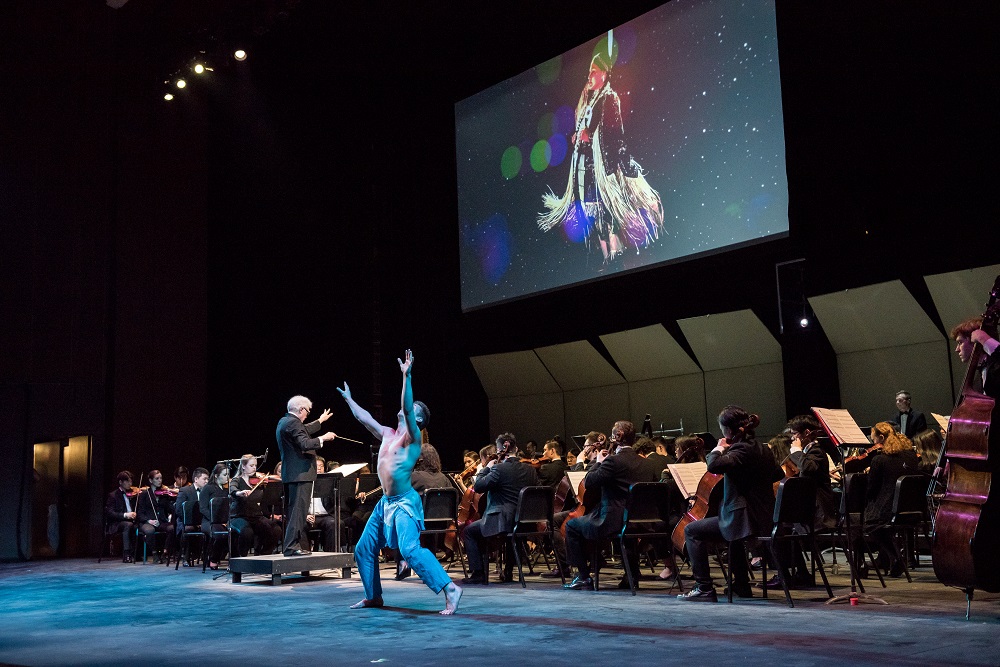 U of T Symphony Orchestra with Red Sky Performance, April 2019. Photo by Lisa Sakulensky.
CONTACT US
For more information, please contact us:
Donations Management
J. Robert S. Prichard Alumni House
21 King's College Circle
Toronto ON M5S 3J3