DIRECT YOUR GIFT
WHAT KIND OF GIFT WILL THIS BE?
University College
Established in 1853, University College is committed to the non-sectarian, socially inclusive education of undergraduate students. The College's reputation for high academic standards and sustained community engagement continue to inspire our students, faculty, staff, alumni and friends. University College is home to four academic programs including Health Studies, Canadian Studies, the Mark S. Bonham Centre for Sexual Diversity Studies and the UC Drama Program. The College is also the home of the University of Toronto Art Centre, a public art gallery that maintains a permanent collection of more than 5,000 works of Canadian and international art.
Read more.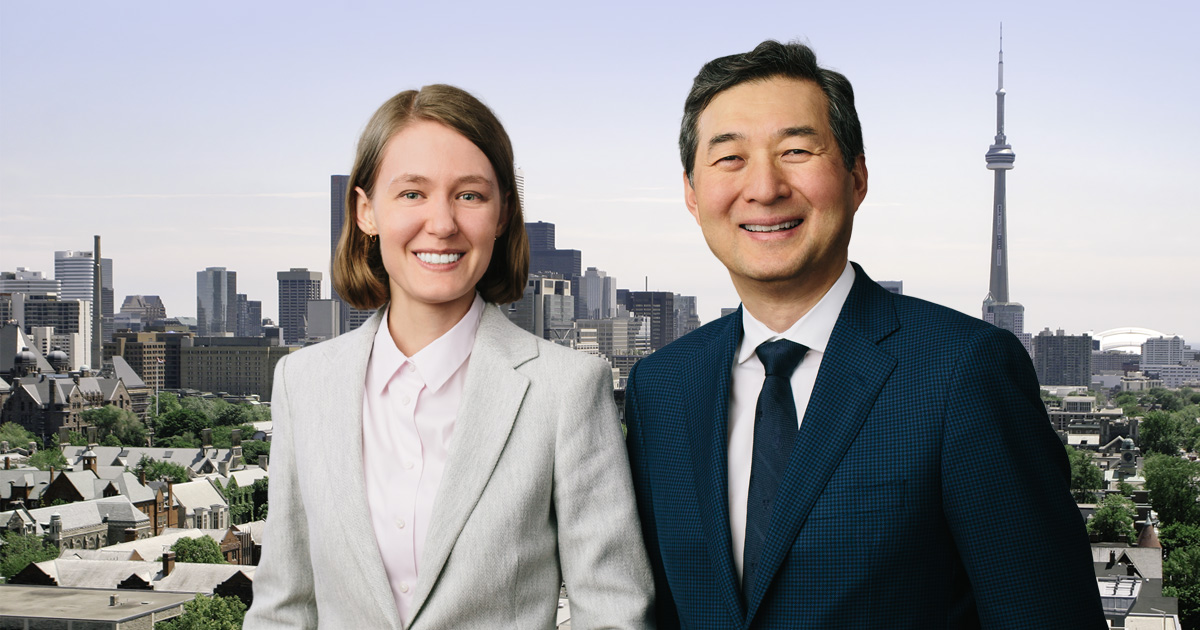 Photo caption: Roxanna Lilova (left) and Ho K. Sung (right)
IT TAKES A UNIVERSITY.
It takes a university to empower a new generation of thought leaders and visionaries to solve the toughest challenges and to offer the best and brightest students an education that will help them build a better world.
IT TAKES MENTORSHIP AND SUPPORT.
Roxanna Lilova studied architecture at University College before pursuing her Master's in Architecture. As a student, Roxanna benefited from donor-funded financial support and the UC Career Mentorship program.
Thanks to UC and guidance from her mentor, architect and UC alum Ho K. Sung, Roxanna is working as a lead architectural designer to grow the transit system in the Greater Toronto Area.
CONTACT US
For more information, please contact us:
Donations Management
J. Robert S. Prichard Alumni House
21 King's College Circle
Toronto ON M5S 3J3