DIRECT YOUR GIFT
WHAT KIND OF GIFT WILL THIS BE?
New College
Established in 1962, New College is one of the leading centres in North America for social justice, equity, and diversity education. Unlike other institutions, the College offers students many opportunities to test their classroom lessons in the real world ' through both local and international internships and community placements. Our courses deal with a wide array of important issues, from food security in Toronto to HIV/AIDS education in Africa, and the expectation is that our students will graduate with the necessary tools to be able to tackle some of the world's greatest dilemmas.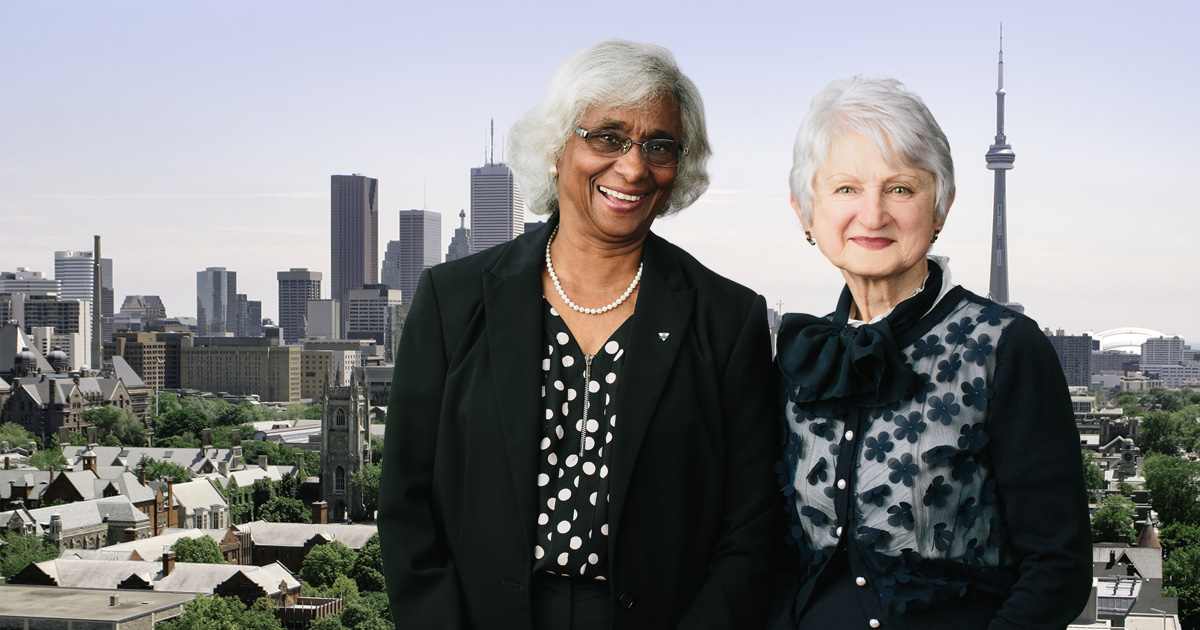 Photo caption: Kamala Jean Gopie (left) and Viola L. Lobodowsky (right)

IT TAKES A UNIVERSITY.
It takes a university to empower a new generation of thought leaders and visionaries to solve the toughest challenges and to offer the best and brightest students an education that will help them build a better world.
IT TAKES A DIVERSE ACADEMIC EXPERIENCE.
Kamala Jean Gopie and Viola L. Lobodowsky are testimony to the lasting bond New College creates with students and graduates.
Both women continue championing their alma mater and its students, paying back and paying forward in a variety of ways—offering their time, expertise and financial contributions to ensure the success of ongoing generations.
CONTACT US
For more information, please contact us:
Donations Management
J. Robert S. Prichard Alumni House
21 King's College Circle
Toronto ON M5S 3J3