DIRECT YOUR GIFT
WHAT KIND OF GIFT WILL THIS BE?
University of Toronto Libraries
As one of the leading research library systems in the world, and the largest in Canada, the University of Toronto Libraries (UTL) provide access to knowledge, preserve and develop specialized collections and provide facilities that stimulate learning and discovery. UTL connects the great minds of our students and faculty with great minds from other times and places. We are extremely fortunate to have inherited outstanding libraries, and with the support of our community, we look forward to providing the collected wisdom housed here to future generations of students and researchers.

At the University of Toronto Libraries, students are on the leading edge of life-changing innovations, exciting partnerships and opportunities, research breakthroughs and journeys of self-discovery. Your support makes it all possible.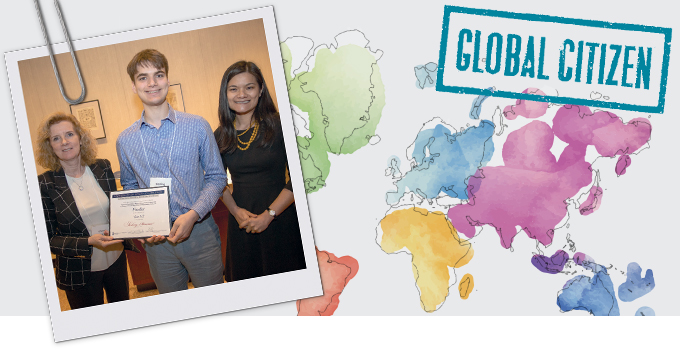 The search for global knowledge and understanding happens at home too.
As a recipient of a 2019 University of Toronto Libraries (UTL) Undergraduate Research Prize, the Libraries were invaluable in helping me investigate the 1920s Turko-Greek Population Exchange, particularly a copy of the 1923 Lausanne Conference at UTL Downsview, which I used as my primary resource. More recently, from an ethnographic study of Toronto's Jewish community to a legal history of 19th-century Hong Kong, UTL continues to enrich my research learning. Donor support is critical to the ability of students like me to access these important materials.
-
Sterling Mancuso (Honours BA 2021)
CONTACT US
For more information, please contact us:
Donations Management
J. Robert S. Prichard Alumni House
21 King's College Circle
Toronto ON M5S 3J3