DIRECT YOUR GIFT
WHAT KIND OF GIFT WILL THIS BE?
University of Toronto Libraries
As one of the leading research library systems in the world, and the largest in Canada, the University of Toronto Libraries (UTL) provide access to knowledge, preserve and develop specialized collections and provide facilities that stimulate learning and discovery. UTL connects the great minds of our students and faculty with great minds from other times and places. We are extremely fortunate to have inherited outstanding libraries, and with the support of our community, we look forward to providing the collected wisdom housed here to future generations of students and researchers.

At the University of Toronto Libraries, students are on the leading edge of life-changing innovations, exciting partnerships and opportunities, research breakthroughs and journeys of self-discovery. Your support makes it all possible.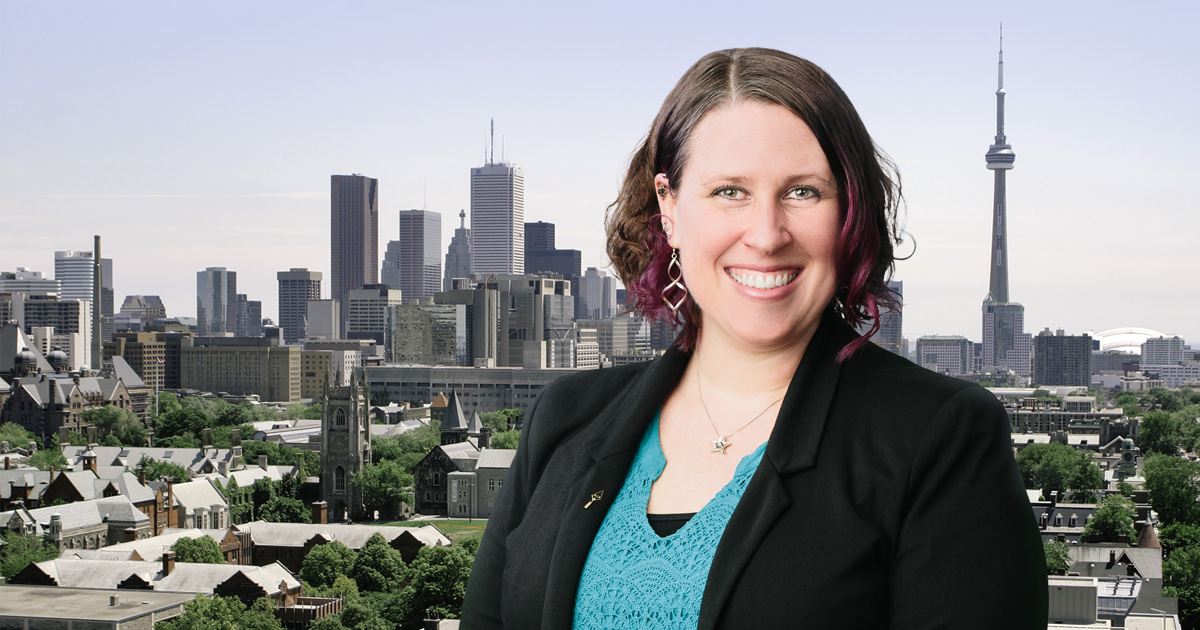 Photo caption: Tracy L. Spurrier

IT TAKES A UNIVERSITY.
It takes a university to empower a new generation of thought leaders and visionaries to solve the toughest challenges and to offer the best and brightest students an education that will help them build a better world.
IT TAKES NEW WAYS TO SEARCH FOR KNOWLEDGE.
Working toward her PhD in Near Eastern Archaeology, Tracy L. Spurrier shares the University of Toronto Libraries' goal to make knowledge more accessible for the betterment of society.
In particular, she appreciates the vast collection of research material available at the libraries and how it helped her make a lasting rediscovery of a queen previously lost to history.
CONTACT US
For more information, please contact us:
Donations Management
J. Robert S. Prichard Alumni House
21 King's College Circle
Toronto ON M5S 3J3