DIRECT YOUR GIFT
WHAT KIND OF GIFT WILL THIS BE?
Victoria College
Think what you can do for Vic students.

Contributing an annual gift is one of the most effective ways for alumni to make an immediate difference in the lives of Vic students. Alumni support for scholarships and bursaries, student services, academic programs, and library resources help inspire a new generation of students.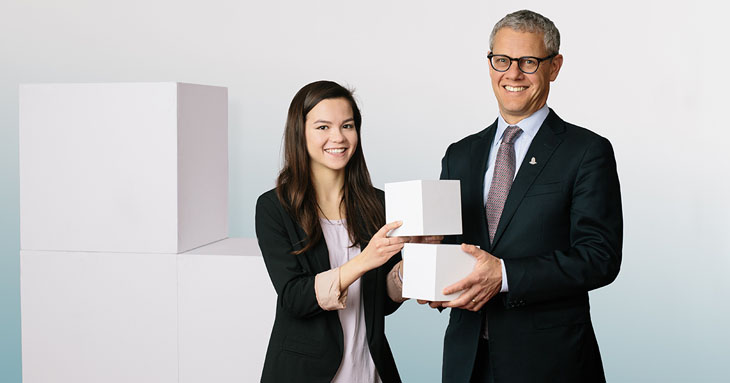 I am passionate about the environment, and this inspired me to pursue Ecology, Evolutionary Biology and Cell and Molecular Biology at Victoria College in the University of Toronto. I was thrilled to participate in an environmental research project that enabled me to explore my interests and to support my long-term goal of pursuing scientific research.

My research colleagues and I developed a method of counting that can be used to project how many microplastic fibres are released from laundry into our waterways. We hope our findings will influence consumers, industry and the government, ultimately leading to a reduction in plastic pollution.

I didn't expect to have an experience like this so soon in my academic career. To develop an experiment from scratch is something very special, and to have the potential to impact the future of our planet as a second-year student is truly amazing! I have received the Gordon Westaway Hilborn Scholarship at Vic, which will support my studies even further.

I am so grateful to Victoria College and to donors like you for all the opportunities I've received. I can't wait to see what tomorrow brings!

Hayley McIlwraith
Vic 2T0
CONTACT US
For more information, please contact us:
Donations Management
J. Robert S. Prichard Alumni House
21 King's College Circle
Toronto ON M5S 3J3