DIRECT YOUR GIFT
WHAT KIND OF GIFT WILL THIS BE?
Faculty of Law
Arnold Weinrib 50th Anniversary Bursary Fund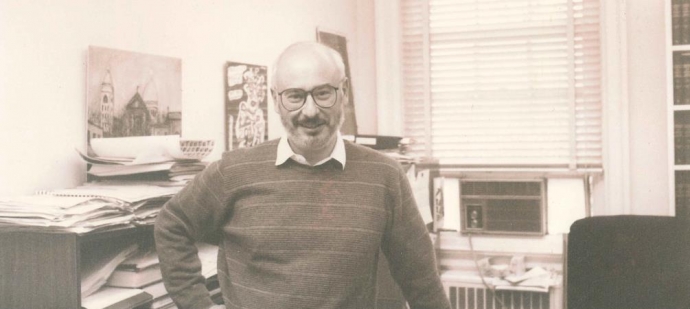 One looks back with appreciation to the brilliant teachers, but with gratitude to those who touched our human feelings.
- Carl Jung
As we make our way through life, we come across certain individuals who influence us along the way. Only a few stand out, however, as having made a truly profound contribution to our journey. Professor Arnold Weinrib (affectionately known as "Arnie") is one of those few. In 2016, he reached a remarkable milestone - 50 years of teaching at the Faculty of Law - an extraordinary achievement by any measure.
Perhaps you were in Professor Weinrib's first year Property class (yes, the one that began with a box), "Baby Tax" or an upper year seminar. Perhaps you played for the law school's basketball team. If so, you already know that he is an extraordinary teacher, mentor and role model. Arnie has always reflected the highest ideals of the profession - the idea that one can be committed to the rule of law while, at the same time, pursuing social justice with passion – all with a gentle but mischievous sense of humour.
In honour of Professor Weinrib's 50th year of teaching at the Faculty of Law, an endowed bursary has been created to benefit students in any year of the JD program on the basis of financial need. In so doing, we will advance our commitment to social justice by helping to ensure that no student will be obliged to decline an offer of admission to the law school due to financial need.
Please consider contributing to the Arnold Weinrib 50th Anniversary Bursary Fund, with the option to pay in installments over five years. In addition, by giving now, the impact of your gift will be doubled, as the University of Toronto will generously match the amount of income generated by your gift. This is truly an exceptional opportunity to make a difference.
CONTACT US
For more information, please contact us:
Donations Management
J. Robert S. Prichard Alumni House
21 King's College Circle
Toronto ON M5S 3J3