DIRECT YOUR GIFT
WHAT KIND OF GIFT WILL THIS BE?
Innis College
50 years of leadership, innovation and excellence.

Innis College is committed to offering tomorrow's leaders a first-class education and student experience. The College takes great pride in its high academic standards, vibrant and interactive community, and supportive counselling and academic services 'all of which play an integral role in preparing Innis students for their future. Read more.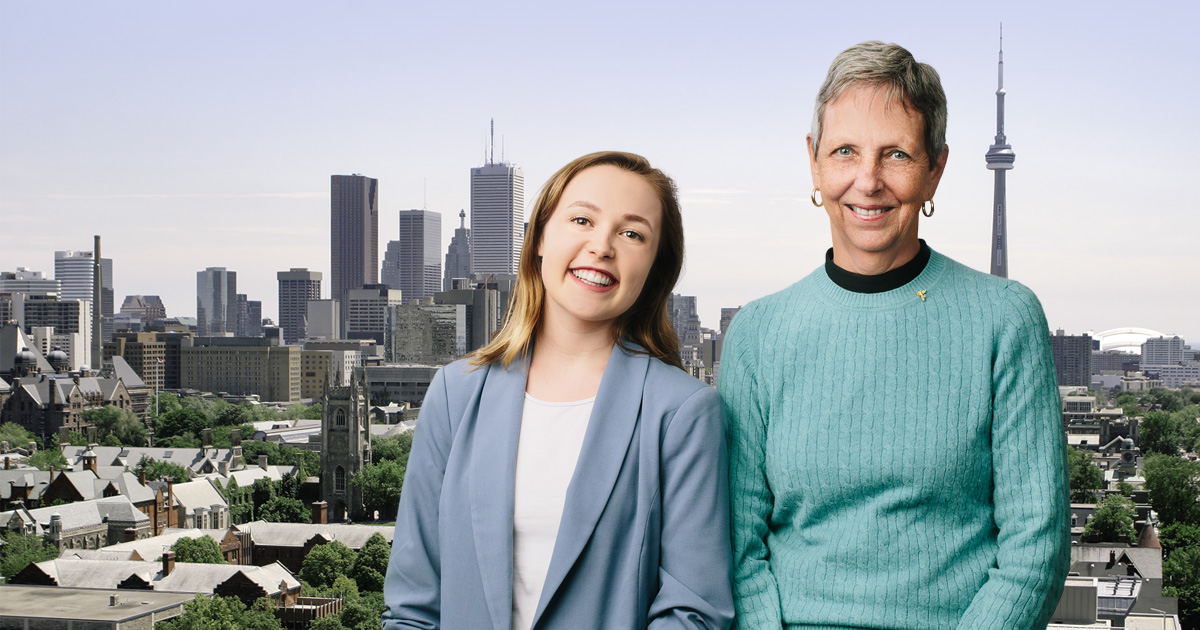 Photo caption: Ashlee Redmond (left) and Joanne Uyede (right)
IT TAKES A UNIVERSITY.
It takes a university to empower a new generation of thought leaders and visionaries to solve the toughest challenges and to offer the best and brightest students an education that will help them build a better world.
IT TAKES NEW WAYS TO INSPIRE TOMORROW'S LEADERS.
Ashlee Redmond chose Innis College because of the strength of community it fosters among students, staff, faculty and alumni.
At Innis, she was able to actively take part in college governance and empower student voices. Her experience taught her perseverance and patience and that creativity and compromise are necessary to innovate and solve problems.
CONTACT US
For more information, please contact us:
Donations Management
J. Robert S. Prichard Alumni House
21 King's College Circle
Toronto ON M5S 3J3