DIRECT YOUR GIFT
WHAT KIND OF GIFT WILL THIS BE?
University of Toronto Scarborough
As one of three campuses of University of Toronto, the University of Toronto Scarborough is recognized for excellence in research and teaching, and more recently for innovations that connect students to real-world experience. Our faculty lead discoveries and scholarship that have a lasting influence on our world, from advances in agriculture and environmental protection, to disease prevention and Third World development. Countless graduates have gone on to make a positive contribution to their communities and work places as leaders, entrepreneurs and committed citizens.
Read more.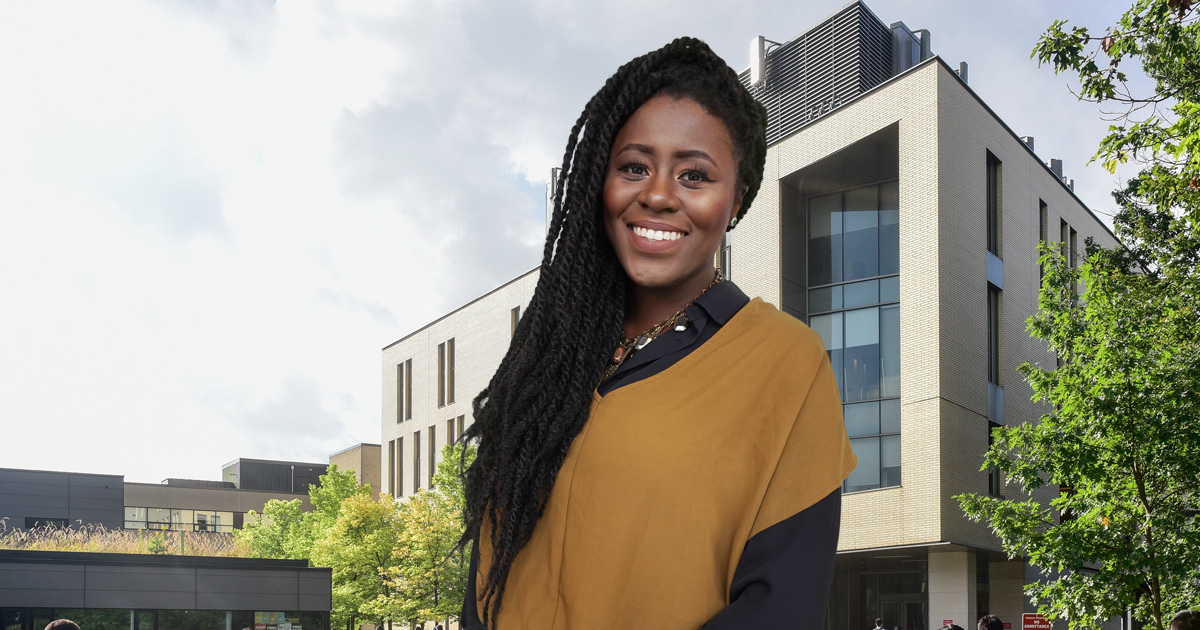 Photo caption: Nana Adwoa Frimpong
IT TAKES A UNIVERSITY.
It takes a university to empower a new generation of thought leaders and visionaries to solve the toughest challenges and to offer the best and brightest students an education that will help them build a better world.
IT TAKES A COMMUNITY.
The University of Toronto Scarborough is committed to fostering diversity, inclusion and excellence on campus and in our communities.
Through the IMANI Academic Mentorship Program, student mentors such as Nana Adwoa Frimpong help underrepresented Black youth build academic skills and self-confidence, inspiring them to pursue a post-secondary education.
CONTACT US
For more information, please contact us:
Donations Management
J. Robert S. Prichard Alumni House
21 King's College Circle
Toronto ON M5S 3J3