DIRECT YOUR GIFT
WHAT KIND OF GIFT WILL THIS BE?
Varsity Blues Swimming Adopt-a-Blue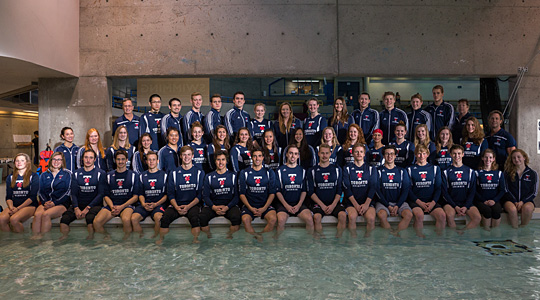 Adopt-a-Blue donors play a significant role in supporting the swim team. One hundred percent of your donation will go directly to offset the cost of the team attending the training camp in Barbados – an expense of approximately $1827 per player. Training camps are an important part of the swim team's development and helps the team achieve a high level of success. Your support ensures that the team can consistently strive for excellence and continue to challenge for national and provincial championships.
CONTACT US
For more information, please contact us:
Donations Management
J. Robert S. Prichard Alumni House
21 King's College Circle
Toronto ON M5S 3J3