DIRECT YOUR GIFT
WHAT KIND OF GIFT WILL THIS BE?
Varsity Blues Women's Water Polo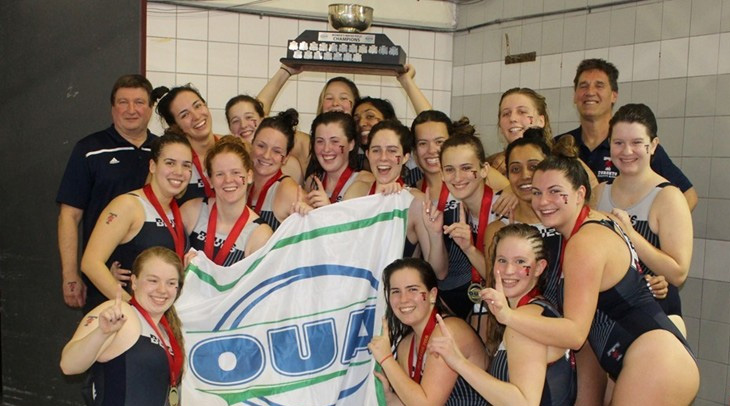 Donors play a significant role in supporting the women's water polo team. One hundred percent of your donation goes directly to offset the costs of training, equipment, team meals, travel, and recruiting for the 2016-17 season. Student-athletes have the added challenge of dedicating their time to their sport when they are not in the classroom, making it all the more difficult to earn money to support their studies. Your support ensures that the team can consistently strive for excellence and shows each of our student-athletes that we are committed to their development both on and off the field.
CONTACT US
For more information, please contact us:
Donations Management
J. Robert S. Prichard Alumni House
21 King's College Circle
Toronto ON M5S 3J3