DIRECT YOUR GIFT
WHAT KIND OF GIFT WILL THIS BE?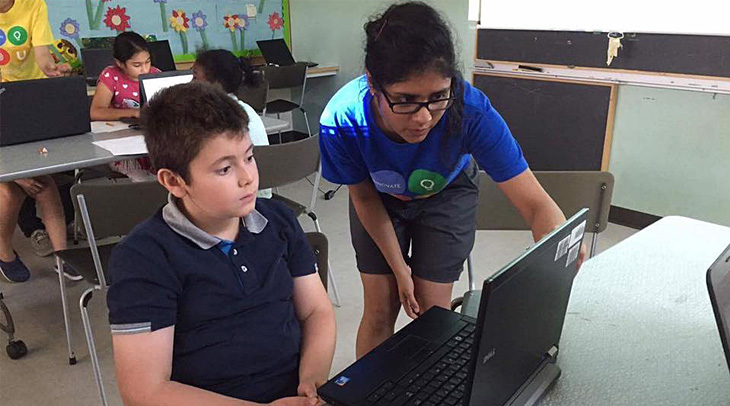 Project Include is a group of students dedicated to reducing socio-economic barriers in the Digital Age, by sharing their knowledge of programming, computer literacy and robotics to enrich communities in need.

With a team of engineering student volunteers and support from the Toronto Public Library, Google and Lighthouse Labs, last year the group provided free coding boot camps and workshops to almost 200 youth and adults in six diverse low income communities in the Toronto area. This year, their goal is to double their reach by expanding to at least the 13 high-priority neighbourhoods in Toronto. Your support provides much-needed funding for expenses such as laptop rentals, transportation, equipment purchases and program logistics. Thank you!

For more information about Project Include please contact: Deb Raji, 613-407-0460, include.skule@gmail.com (email correspondence preferred).
CONTACT US
For more information, please contact us:
Donations Management
J. Robert S. Prichard Alumni House
21 King's College Circle
Toronto ON M5S 3J3