DIRECT YOUR GIFT
WHAT KIND OF GIFT WILL THIS BE?
Hart House
At Hart House, students broaden their education and find a sense of purpose, belonging and community. For many students, Hart House is the difference between a great education and a life-changing one.
In our centennial year, we invite you to support critical innovation efforts, historic programs and the revitalization of our cherished building to ensure that Hart House can continue to be a welcoming haven for students over the next 100 years.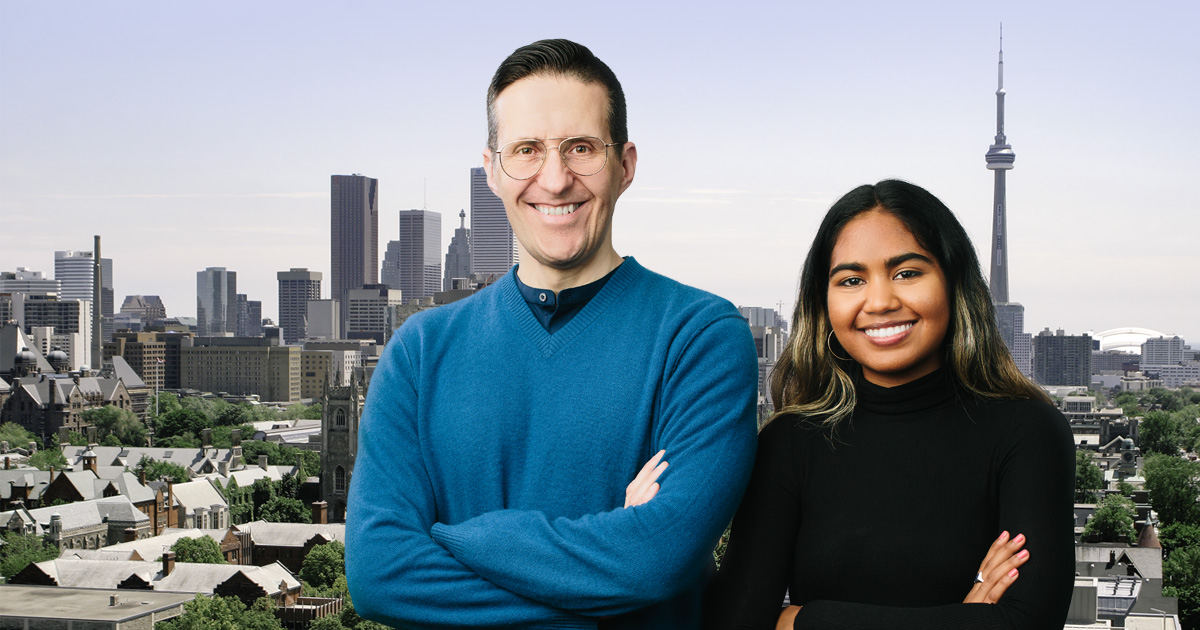 Photo caption: Warden John Monahan (left) and Kiran Sukdeo (right)
IT TAKES A UNIVERSITY.
It takes a university to empower a new generation of thought leaders and visionaries to solve the toughest challenges and to offer the best and brightest students an education that will help them build a better world.
IT TAKES NURTURING TOMORROW'S LEADERS.
Kiran Sukdeo discovered Hart House while attending fitness classes at the gym. Soon after, she became the Student Chair of the Recreational Athletics and Wellness Committee.
Kiran is committed to making Hart House an inclusive and engaging space, encouraging students to build strong relationships and make a positive difference on campus—and far beyond.
CONTACT US
For more information, please contact us:
Donations Management
J. Robert S. Prichard Alumni House
21 King's College Circle
Toronto ON M5S 3J3