DIRECT YOUR GIFT
WHAT KIND OF GIFT WILL THIS BE?
Ontario Institute for Studies in Education (OISE)
OISE is one of the world's leading institutes of education, recognized as a global leader in graduate programs in teaching and learning, continuing teacher education, and education research. As the largest and most research-intensive institute of education in Canada and one of the largest in North America, OISE has, for more than a century, helped to transform education in Ontario, throughout Canada and around the world. Read more.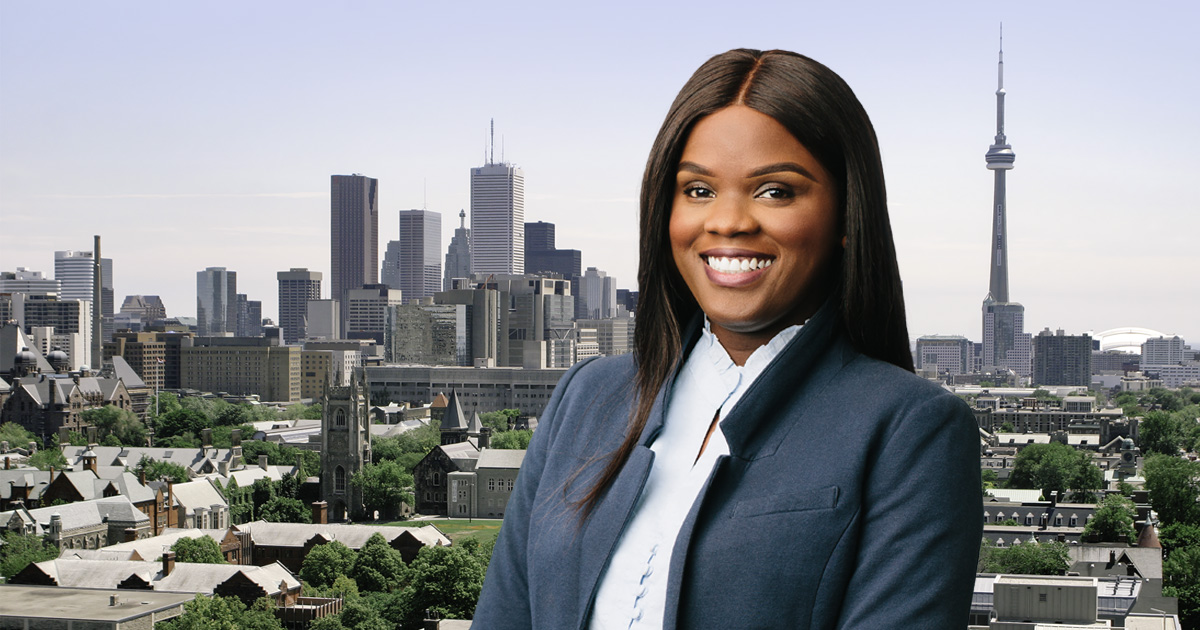 Photo caption: Krystal Morgan
IT TAKES A UNIVERSITY.
It takes a university to empower a new generation of thought leaders and visionaries to solve the toughest challenges and to offer the best and brightest students an education that will help them build a better world.
IT TAKES TEACHERS LIKE KRYSTAL.
Canada's future hinges on a highly adaptable, advanced public education system, led by skilled and passionate educators like Krystal Morgan.
Thanks to the generosity of OISE donors, Krystal was able to achieve her dream of becoming a teacher. Now she will motivate countless children to develop their passions and reach their potential.
CONTACT US
For more information, please contact us:
Donations Management
J. Robert S. Prichard Alumni House
21 King's College Circle
Toronto ON M5S 3J3