DIRECT YOUR GIFT
WHAT KIND OF GIFT WILL THIS BE?
Innis College
Innis College Refugee Student Fund
Donations to the Innis College Refugee Student Fund directly support resettled refugees in their upper-years of study at Innis College. Transitioning to life in Canada can offer many challenges especially for full-time students. Making a gift to the Refugee Student Fund will enable our students to reach their full potential.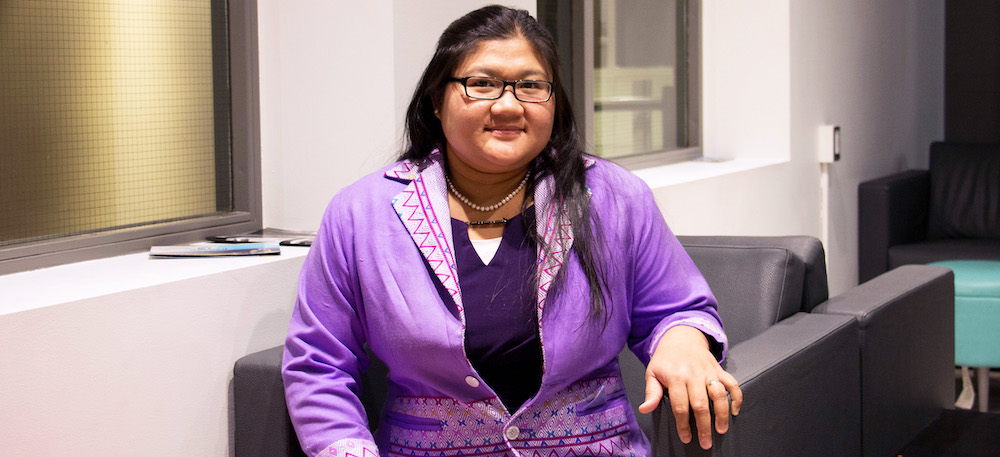 Sheila Htoo (HBA '09 Innis, MSc '11). Photo by Shayla Anderson, 2018
"I am forever grateful for this life-changing opportunity to study in Canada, and it was made possible by small acts of kindness and generosity of my host community and student donors at Innis College. With gratitude, I feel compelled to make changes in the lives of other refugees around the world, especially ethnic people in Burma right now."
— Sheila Htoo (HBA '09 Innis, MSc '11) came to Canada, and to Innis College, through the WUSC Student Refugee Program. Fourteen years later, Sheila is a PhD candidate in the Faculty of Environmental Studies, York University, studying the Salween Peace Park in Karen State, northeastern Burma, the very place she came from.
CONTACT US
For more information, please contact us:
Donations Management
J. Robert S. Prichard Alumni House
21 King's College Circle
Toronto ON M5S 3J3