DIRECT YOUR GIFT
WHAT KIND OF GIFT WILL THIS BE?
Factor-Inwentash Faculty of Social Work
The Factor-Inwentash Faculty of Social Work at the University of Toronto is distinguished by its emphasis on the integration of research and practice in both the classroom and its practicum education. As the oldest school of social work in Canada, the Factor-Inwentash Faculty of Social Work has been on the cutting edge of education, policy, research and practice for more than 100 years. Recognized as one of the leading social work research Faculties in North America, we are highly involved in promoting excellence in social work practice and policy development. Teaching in the Faculty is enriched by the internationally recognized research of faculty members which is designed to help governments, agencies and communities effectively address real world challenges.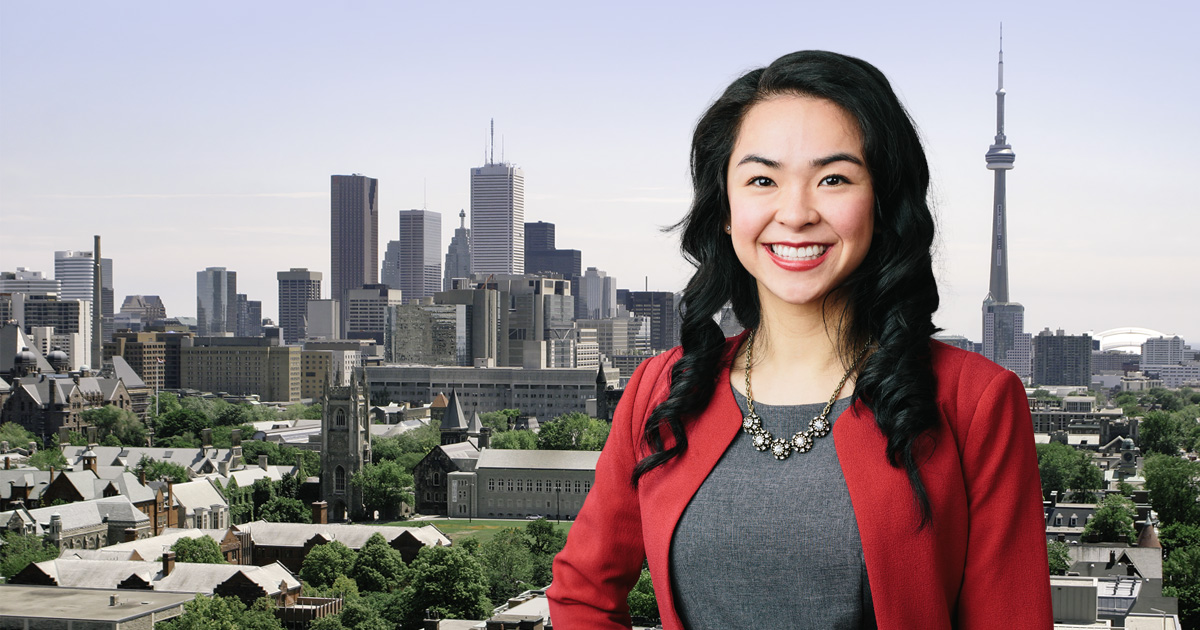 Photo caption: Anna Amy Ho

IT TAKES A UNIVERSITY.
It takes a university to empower a new generation of thought leaders and visionaries to solve the toughest challenges and to offer the best and brightest students an education that will help them build a better world.
IT TAKES EMPATHY.
Master of Social Work student by day and aerial acrobat by night, Anna Amy Ho knows the profound impact social workers make. She was orphaned after the murder of her mother and grandmother.
A passionate mental health advocate, Anna's dream is to create a therapeutic arts centre where people can access arts-based forms of therapy.
CONTACT US
For more information, please contact us:
Donations Management
J. Robert S. Prichard Alumni House
21 King's College Circle
Toronto ON M5S 3J3