DIRECT YOUR GIFT
WHAT KIND OF GIFT WILL THIS BE?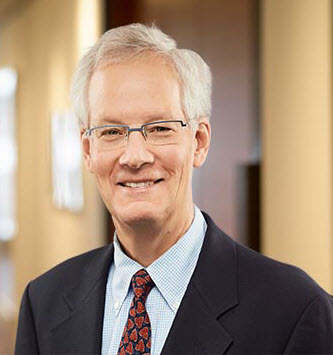 In memory of Peter Ballantyne
1956 – 2018
Class of 1983

"Peter was one of a kind; a giant in his field of expertise, and a gentleman always. They don't come any better than Peter. He exemplified every good human quality. He was gentle, kind and respectful to everyone. He was calm under pressure. He was usually the smartest lawyer in a room, but always humble. Lest this suggest he was a pushover, that is far from the case. He was a fierce negotiator, driven by immense intellectual horsepower and personal conviction. But always classy and issue focused, never personal.

Peter was one of the first (if not the first) lawyer in Canada to focus on the funds space. Our top ranked cross-border practice has grown from his initial efforts and leadership. Peter was beloved by clients and colleagues alike. He loved his family deeply, of course, and spoke of them often. He had his priorities straight, and they were number one in his life. He will be deeply missed."

Excerpt from firm communication sent by Les Viner (LLB 1981), Managing Partner, Torys LLP

Peter Ballantyne (LLB 1983) passed away in February 2018 after a long illness. Peter was a much loved classmate, respected colleague, a talented lawyer, great friend, and remarkable family man.

Born in Fredericton, New Brunswick, he made Toronto home when he started law school at the University of Toronto. Many remember his helpful and often referenced "Ballantyne Notes." He was a wonderful classmate in the U of T Law Class of '83.

After graduation, he began his career at Torys LLP, where he practiced for life, and was one of the first lawyers in Canada – if not the first – to focus on the private equity funds formation space. He became a partner at Torys in 1991 and a giant in his field of expertise, an exemplary negotiator and an intellectual powerhouse. He is remembered fondly for being trustworthy and principled and his clients loved and respected him as well.

The Faculty of Law had a special place in Peter's heart, as he deeply valued the education and relationships developed there, and recognized that his law school experience was an important element of his long term success.

The establishment of the Peter D. Ballantyne Bursary for students with financial need will serve as a fitting commemoration and permanent symbol of the esteem with which Peter was held in the legal community.

This bursary was established by Peter's family Margot, Jake, and Annie, and Class of 1983 friends Sue Weedon and Gordon Currie are helping with outreach and through their own generous support.

U of T has committed to match 100 percent of income generated from the funds raised, doubling the impact of the scholarship.

Please consider joining us in contributing to the Peter D. Ballantyne Bursary to help remember an outstanding lawyer and a gentle, kind and much-loved classmate.
CONTACT US
For more information, please contact us:
Donations Management
J. Robert S. Prichard Alumni House
21 King's College Circle
Toronto ON M5S 3J3