DIRECT YOUR GIFT
WHAT KIND OF GIFT WILL THIS BE?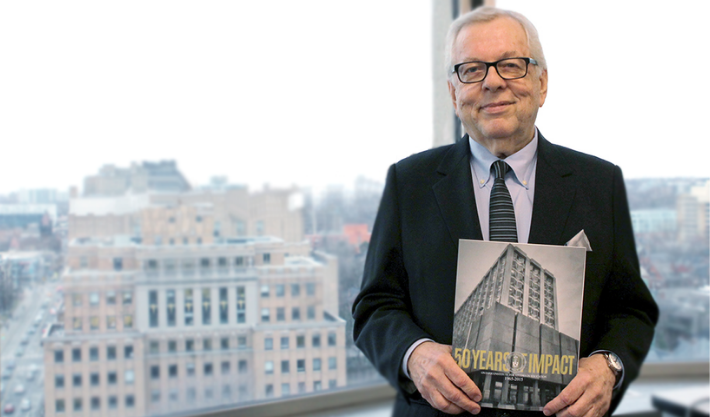 "David was a very special member of our community. He was an outstanding colleague, friend, teacher and mentor, and we will all remember his wonderful smile and his very special sense of humour."
— OISE Dean Glen Jones

When Professor Emeritus David Booth passed away in December 2018, OISE lost an exceptional teacher, professor, researcher, speaker and author. He changed the field of education around the world with his theories and books in all areas of curriculum development, and he changed the lives of thousands of students, colleagues, friends and educators with his wit, passion and compassion. His is dearly missed.

To celebrate his work and honour his legacy, OISE is creating the Professor David Booth Memorial Bursary to support OISE students in financial need. Every dollar donated will be matched by OISE, so even more students will benefit.

YES! I want to support the Professor David Booth Memorial Bursary.

Professor David Booth changed OISE students' lives. Now YOU can help do the same.
CONTACT US
For more information, please contact us:
Sim Kapoor
CFRE Director, Advancement and External Relations
252 Bloor St W, Rm. 8-164
Toronto ON M5S 1V6