DIRECT YOUR GIFT
WHAT KIND OF GIFT WILL THIS BE?
Faculty of Applied Science and Engineering
The University of Toronto's Faculty of Applied Science & Engineering is Canada's premier engineering school and among the world's best. Our diverse community includes more than 5,500 undergraduates, 2,200 graduate students, 249 academic staff and almost 50,000 alumni.
Read more.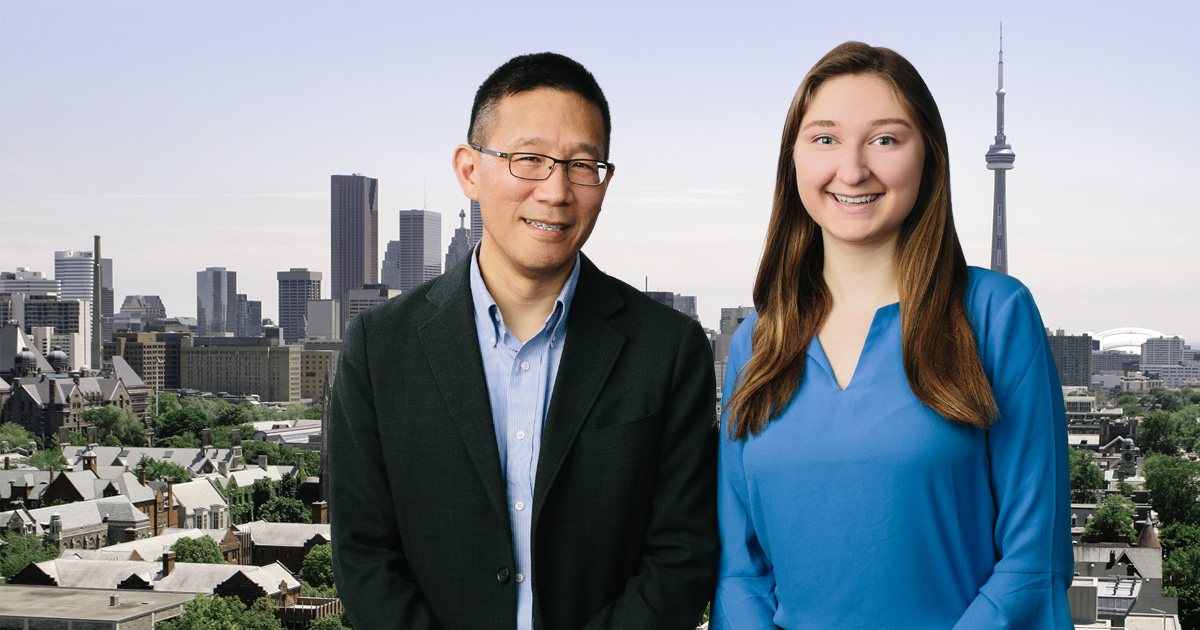 Photo caption: Dean Christopher Yip (left) and Stephanie Marton (right)
IT TAKES A UNIVERSITY.
It takes a university to empower a new generation of thought leaders and visionaries to solve the toughest challenges and to offer the best and brightest students an education that will help them build a better world.
IT TAKES PROBLEM SOLVERS.
As a child, Stephanie Marton was inspired by the quotation, "Be the change you want to see in the world." She says U of T Engineering provides that opportunity.
Stephanie's research focuses on integrating technology to improve safety in high-rise construction. She believes that it is the duty of engineering students and alumni to address local and global problems.
CONTACT US
For more information, please contact us:
Donations Management
J. Robert S. Prichard Alumni House
21 King's College Circle
Toronto ON M5S 3J3