DIRECT YOUR GIFT
WHAT KIND OF GIFT WILL THIS BE?
The True Blue Fund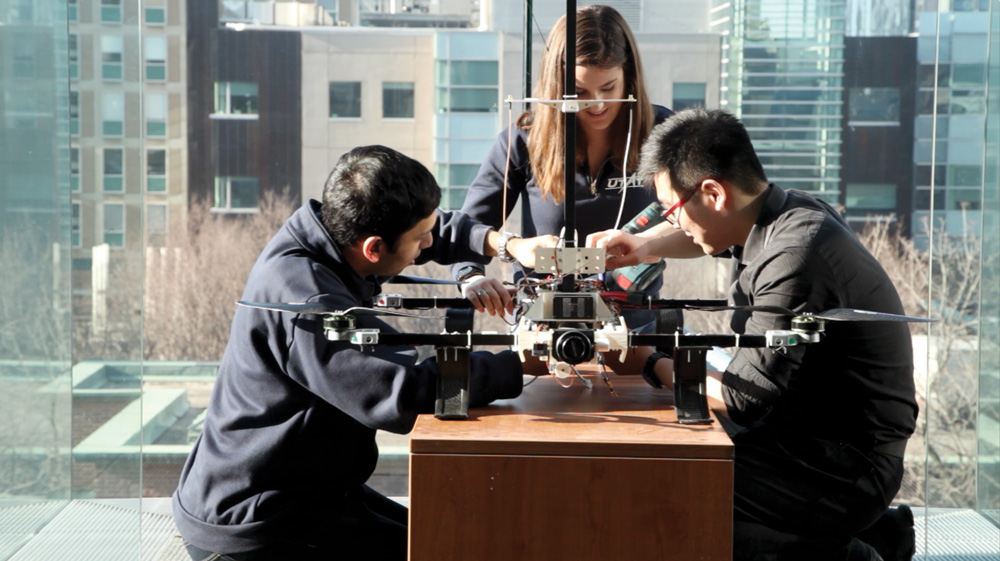 The True Blue Fund is unlocking the full potential of U of T's growing innovation ecosystem and helping student entrepreneurs bring their revolutionary ideas to life.
Our vision for the True Blue Fund is to accelerate innovation and entrepreneurship at U of T by providing financial support for student entrepreneurs or startup companies.
You can support a specific campus-linked accelerator or incubator or direct your gift to an innovative project that supports women, Indigenous communities or health. If you prefer, you can also "Add to Cart" below to donate to our non-matching general fund, which will direct your gift to the highest priority of any accelerator.
To learn more about gift opportunities related to the True Blue Fund such as awards and fellowships please contact:
Glenn Best, Associate Director, Major Gifts
416-978-2540
glenn.best@utoronto.ca
For general inquiries about U of T Entrepreneurship (UTE), please contact:
Jon French, Director, University of Toronto Entrepreneurship
416-978-8434
jon.french@utoronto.ca
Accelerators
Creative Destruction Lab (CDL)
Department of Computer Science Innovation Lab (DCSIL)
The Entrepreneurship Hatchery
Health Innovation Hub (H2i)
The Hub UTSC
ICUBE UTM
Impact Centre
Start@UTIAS
UTEST
The BRIDGE UTSC
CONTACT US
For more information, please contact us:
Donations Management
J. Robert S. Prichard Alumni House
21 King's College Circle
Toronto ON M5S 3J3