DIRECT YOUR GIFT
WHAT KIND OF GIFT WILL THIS BE?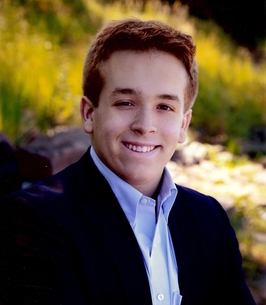 Shane Beal, 20 years old, died on Thursday, May 23, 2019. He succumbed to sudden cardiac arrest despite excellent health. While there is still no medical explanation, his family believes that he was called to a higher cause.

Shane had just completed his sophomore year at the University St. Michael's College at the University of Toronto, where he was a History and Philosophy double major and worked in the John M. Kelly Library where he is remembered fondly. Shane was a voracious reader and collected vintage books on history and theology, particularly those related to his Catholic faith. Shane was also a student in the Gilson Seminar in Faith and Ideas at St. Michael's and travelled to Rome, Italy as part of that program.

As a tribute to Shane we are raising funds to provide travel grants for the Gilson Seminar and to purchase Theology books for the collection at the John M. Kelly Library.

One of Shane's best attributes was that he engaged with people and the world in a way that was both buoyant and completely earnest. He was enthusiastic in the most genuine way. Intellectually and personally inquisitive, deeply interested in the people he met and the ideas he was introduced to through his reading and his studies, he was perfectly suited to university life. Through this tribute we hope future St. Michael's students will encounter the sort of ideas that thrilled Shane, and perhaps kindle their own sense of passionate engagement with the world.

Please join us in making this tribute possible.
CONTACT US
For more information, please contact us:
Ken Schnell
Advancement Manager, Annual Campaigns