DIRECT YOUR GIFT
WHAT KIND OF GIFT WILL THIS BE?
Leslie Dan Faculty of Pharmacy
Since Leslie Dan's transformational gift in 2001, The Faculty of Pharmacy has grown from a small village into a vibrant city. Undergraduate enrolment has doubled, graduate enrolment has tripled and the number of Faculty members has doubled. Together with colleagues in pharmacology, our Faculty members out-publish every university in Canada and all public universities in North America. Only Harvard, a private university, publishes more.
Read more.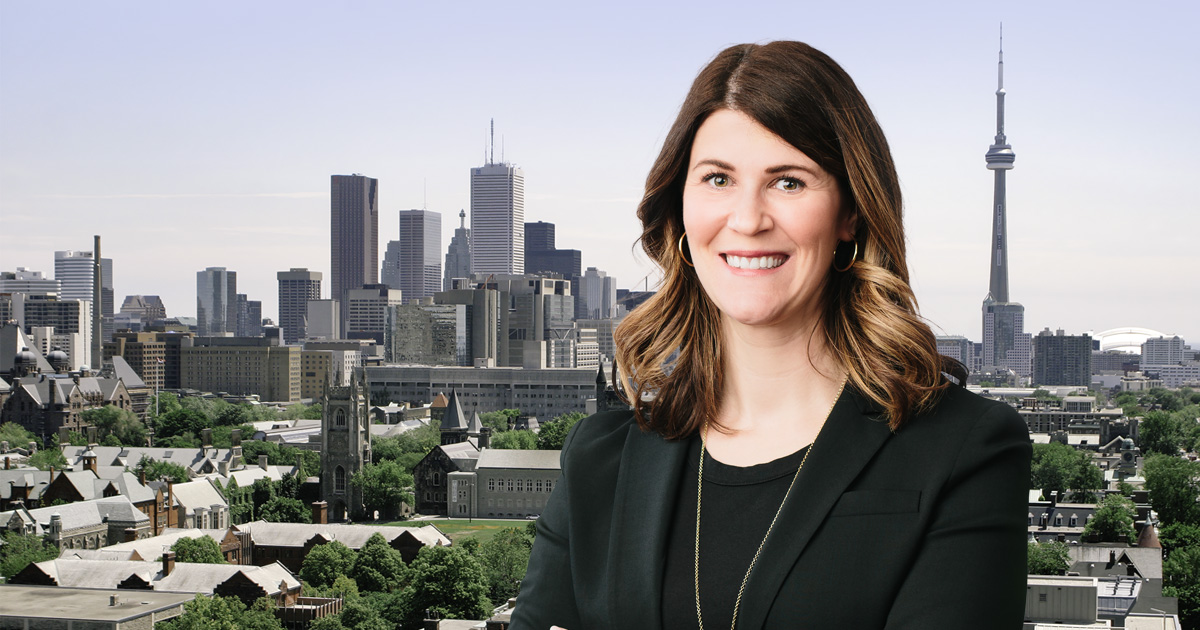 Photo caption: Laura Murphy
IT TAKES A UNIVERSITY.
It takes a university to empower a new generation of thought leaders and visionaries to solve the toughest challenges and to offer the best and brightest students an education that will help them build a better world.
IT TAKES HEALTH CARE INNOVATORS.
After graduating from the Leslie Dan Faculty of Pharmacy and working as a practising pharmacist, Laura Murphy returned to complete her graduate studies under the guidance of Dr. Beth Sproule.
Laura is researching the effective and safe use of opioids to treat pain and is helping to teach future pharmacists through lectures and experiential rotations.
CONTACT US
For more information, please contact us:
Donations Management
J. Robert S. Prichard Alumni House
21 King's College Circle
Toronto ON M5S 3J3