DIRECT YOUR GIFT
WHAT KIND OF GIFT WILL THIS BE?
Faculty of Law
In Memoriam: Justin Basinger (1987-2020), Class of 2012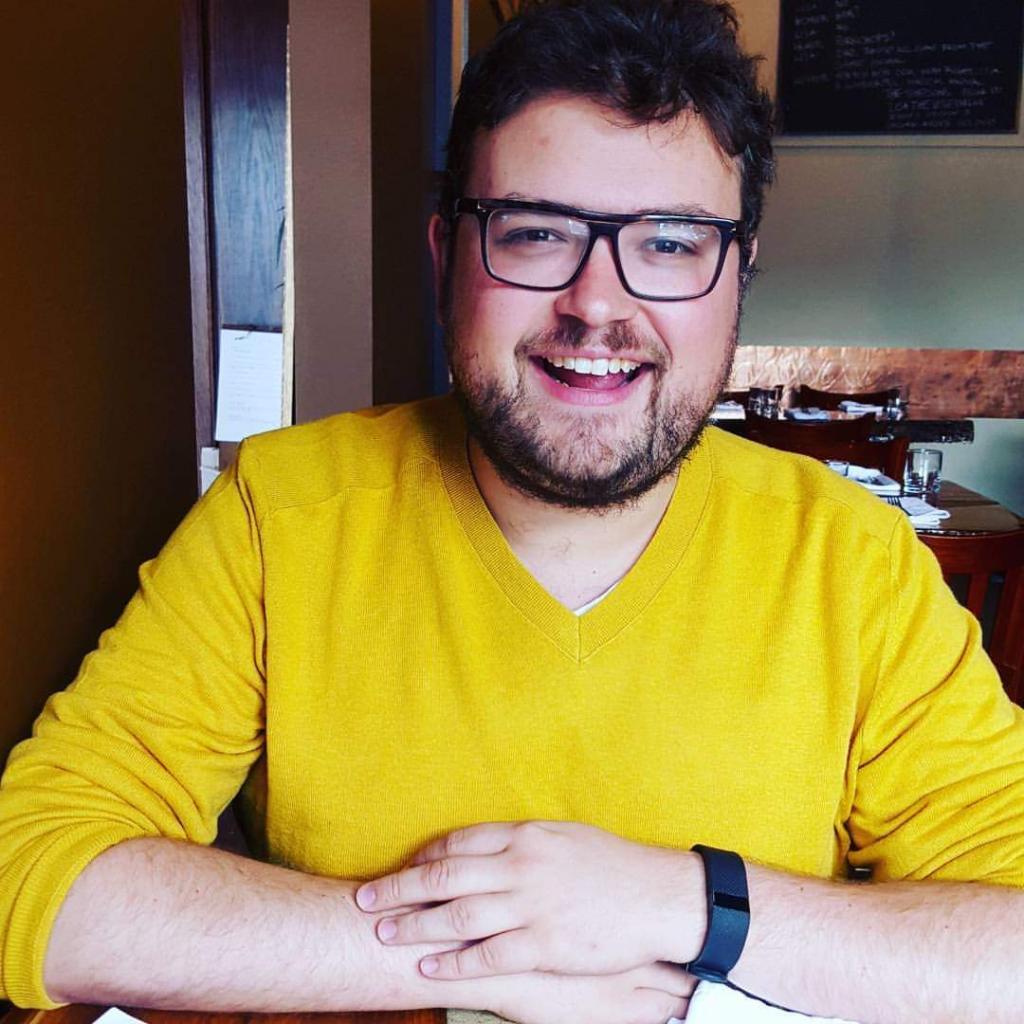 The University of Toronto Faculty of Law is saddened to hear of the sudden passing on May 27, 2020, of Métis alumnus, Justin Basinger (1987-2020), Class of 2012.
Justin was a Solicitor with the City of Toronto specializing in employment law. He also served as the Vice President of the Board at Aboriginal Legal Services in Toronto.
Born in Lahr, Germany, Justin completed his bachelor's degree in political science at Simon Fraser University in British Columbia before moving to Ontario to pursue his JD at U of T.
While attending U of T Law, Justin was awarded a June Callwood Fellowship in Aboriginal Law, giving him an opportunity to do public interest work full-time during the summer of 2010. His placement was with West Coast Environmental Law (WCEL) in Vancouver, BC. Justin wrote of his experience:
"I had the opportunity to pursue my interests in aboriginal rights and the environment... In addition to sharpening my legal research and writing skills, I benefited tremendously from spending time with aboriginal, environmental, and natural resources lawyers in a professional context... Most of all, I am grateful for the wonderful connections I made, and the valuable experience I gained in aboriginal and environmental law in such a dynamic jurisdiction."
Justin was very active in the school's extra- and co-curricular activities. He competed at the Kawaskimhon Aboriginal Moot, raised funds for Lawyers Feed the Hungry, sang with the Chords of Appeal choir, sat on the executive of Downtown Legal Services and was co-editor of the Faculty's Indigenous Law Journal. He was also an active member of the Aboriginal Law Students' Association and participated in the inaugural Aboriginal Undergraduate and Law Student Mentorship Program. He stayed connected to U of T Law as an alumnus, supporting Indigenous Initiatives Office (IIO) programming.
In his graduating year, Justin duly received University of Toronto Student Leadership Award (then known as the Gordon Cressy Student Leadership Award) recognizing outstanding student leadership, service and commitment to U of T.
His family said his friends and colleagues will miss his signature laugh, his intellect and his pure, lovable spirit.
In honour of Justin, his family and friends have established the Justin Basinger Memorial Award. The award will be presented to a student for the best submission to the Faculty's Indigenous Law Journal, as determined by panel to include student(s), a Co-Editor-in-Chief, Indigenous Law Journal and a representative of IIO.
All donations to this award will receive a charitable tax receipt on behalf of the University of Toronto.
Thank you for your generous support in memory of Justin.
CONTACT US
For more information, please contact us:
Donations Management
J. Robert S. Prichard Alumni House
21 King's College Circle
Toronto ON M5S 3J3