DIRECT YOUR GIFT
WHAT KIND OF GIFT WILL THIS BE?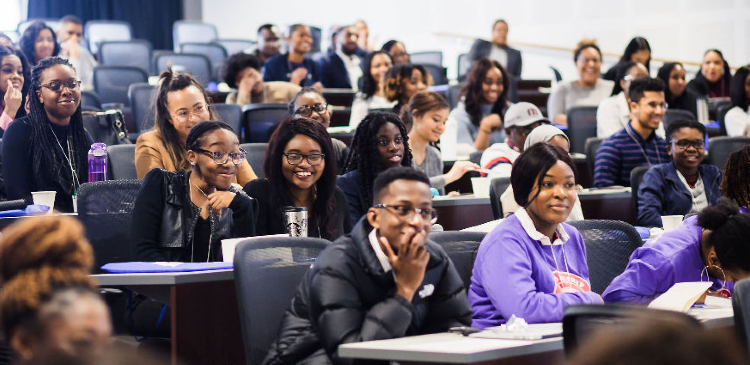 The Black Future Lawyers program (BFL) engages Black undergraduate students who are interested in studying law. BFL also offers supports to students who are navigating the law school application process, and those who are beginning their studies at UofT Law.

BFL's goals are to: 1) increase the representation of Black students at UofT Law and at law schools across Canada; and 2) help Black law students to thrive at U of T Law and build the foundation for successful careers in the legal profession.

Black Future Lawyers (BFL) is a collaboration between U of T Law, our Black Law Students' Association, members of our Black alumni community, and the broader legal profession.

BFL's programming for Black undergraduate students includes:
Mentoring and job shadowing with Black lawyers, judges and articling students
Invitations to attend special workshops, lectures and other events at U of T Law
Admissions and financial aid information sessions for Black students
Our annual Black Future Lawyers conference
Law school application support, including access to the law school's free LSAT prep course
By donating to BFL, you will build its long-term sustainability and lay the foundation for future expansion. Through your tax deductible donation, we will ensure BFL's goal of increasing the number of Black students who attend UofT Law is realized. Rest assured, 100% of your donation will go directly to supporting BFL.
Thank you in advance for your generous support.
CONTACT US
For more information, please contact us:
Donations Management
J. Robert S. Prichard Alumni House
21 King's College Circle
Toronto ON M5S 3J3