DIRECT YOUR GIFT
WHAT KIND OF GIFT WILL THIS BE?
Woodsworth College
Woodsworth is the largest of the seven colleges on the St. George campus, but with all the programs, services, and student activities here, there's something for all students to feel they belong.
Read more.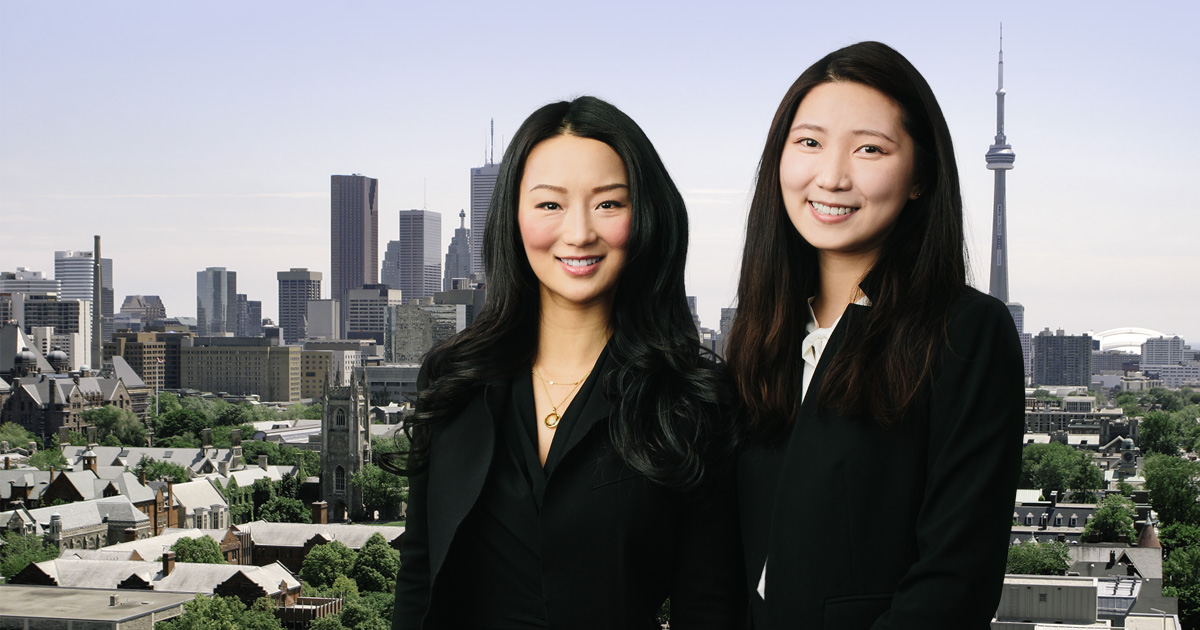 Photo caption: Julie He (left) and Lois Xue (right)
IT TAKES A UNIVERSITY.
It takes a university to empower a new generation of thought leaders and visionaries to solve the toughest challenges and to offer the best and brightest students an education that will help them build a better world.
IT TAKES A SUPPORTIVE ENVIRONMENT.
Julie He's experience at Woodsworth College was so meaningful that she wanted to give back and inspire current students like Lois Xue with the same valuable knowledge and experience she gained.
Since participating in the mentorship program, Lois feels much more confident in herself and looks forward to continuing her relationship with Julie into the professional world, post-graduation.
CONTACT US
For more information, please contact us:
Donations Management
J. Robert S. Prichard Alumni House
21 King's College Circle
Toronto ON M5S 3J3