DIRECT YOUR GIFT
WHAT KIND OF GIFT WILL THIS BE?
Institute of Health Policy, Management and Evaluation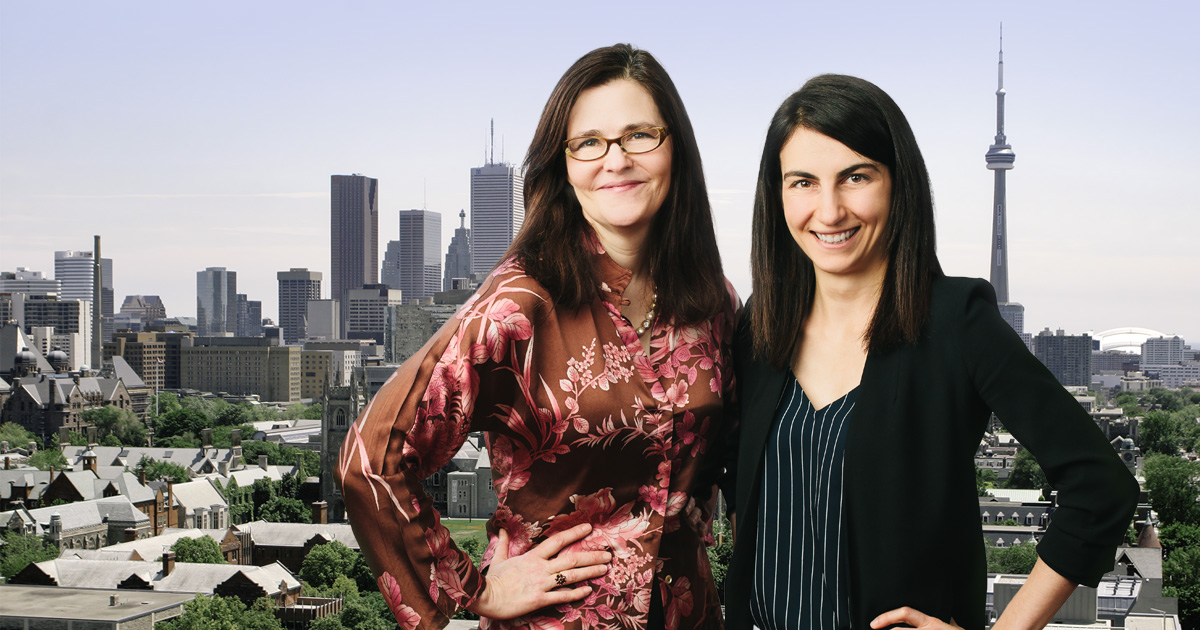 Photo caption: Dr. Nancy Baxter (left) and Dr. Maria Cusimano (right)

IT TAKES A UNIVERSITY.
It takes a university to empower a new generation of thought leaders and visionaries to solve the toughest challenges and to offer the best and brightest students an education that will help them build a better world.
IT TAKES INNOVATIVE THINKING.
At IHPME, we train scientists and practitioners like Dr. Maria Cusimano to become leaders in health policy and systems to bring about responsive, equitable healthcare in Canada.
A PhD student in Clinical Epidemiology, Maria's research is focused on generating new knowledge in gynecologic health and advancing the care of women on a larger scale.
CONTACT US
For more information, please contact us:
Donations Management
J. Robert S. Prichard Alumni House
21 King's College Circle
Toronto ON M5S 3J3