DIRECT YOUR GIFT
WHAT KIND OF GIFT WILL THIS BE?
Rotman Commerce
Rotman Commerce has experienced tremendous growth and change in recent years, including the development of a career centre for students and a network for our alumni. The introduction of the Rotman Commerce Annual Fund gives our leaders the resources they need to remain competitive and implement new initiatives.
Read more.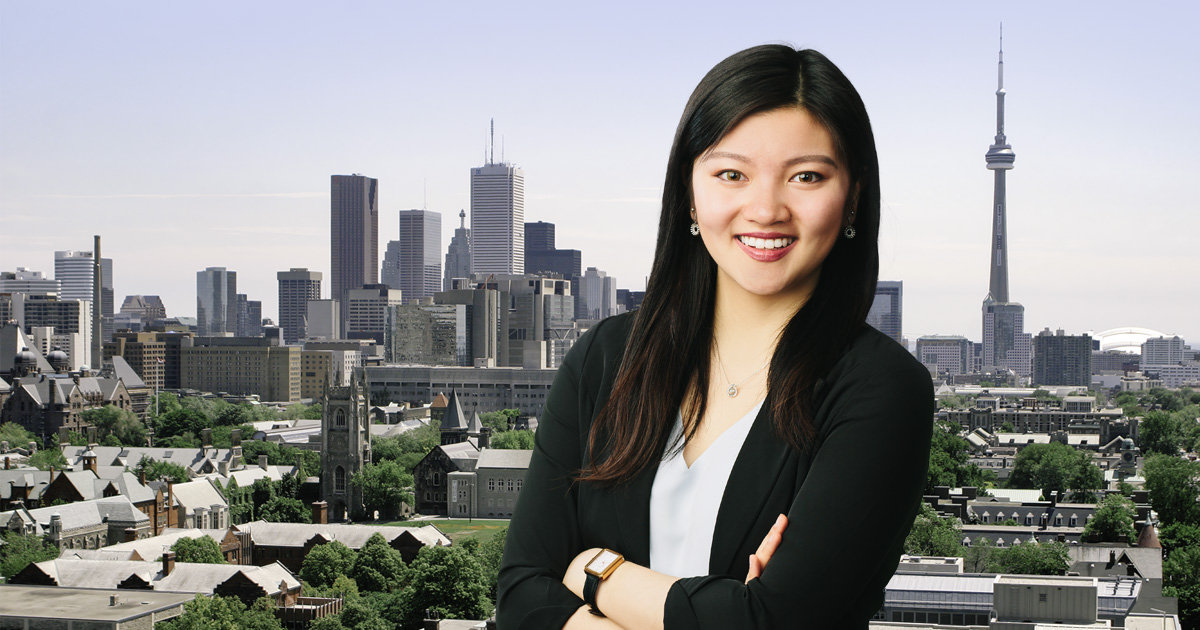 Photo caption: Diana Zhang
IT TAKES A UNIVERSITY.
It takes a university to empower a new generation of thought leaders and visionaries to solve the toughest challenges and to offer the best and brightest students an education that will help them build a better world.
IT TAKES SKILLED CREATIVE THINKERS.
As a Rotman Commerce student representing U of T at a number of international case competitions, Diana Zhang has had the opportunity to encounter fresh perspectives, build important connections and apply her learning in a competitive environment.
Through these competitions and our program's forward-thinking curriculum, Diana is gaining the knowledge and skills to bring creative solutions to tomorrow's global challenges.
CONTACT US
For more information, please contact us:
Donations Management
J. Robert S. Prichard Alumni House
21 King's College Circle
Toronto ON M5S 3J3